On Monday, 9th March 2020 it was announced that St Patrick's day parade in Dublin, which draws about 500,000 people every year, was cancelled due to Coronavirus fears. But worry not! In this blog, we will present to you the best alternative ways to celebrate!  Find out a bit more about Paddy's Day, where is good to visit in Dublin, and our suggestion on how to spend the day in Dublin city.
St Patrick's Day 2020: Top things to do in Dublin without touching anyone:
1. Go green:
Central to Paddy's Day is the color of the "Emerald Isle", the shamrock and the lush landscape of Ireland. One way to feel a part of things without exchanging bodily fluids is to simply go green! Grab a green raincoat, jacket, shamrocks or head-gear and get involved – just resist the urge to hug and kiss everyone for having the same idea…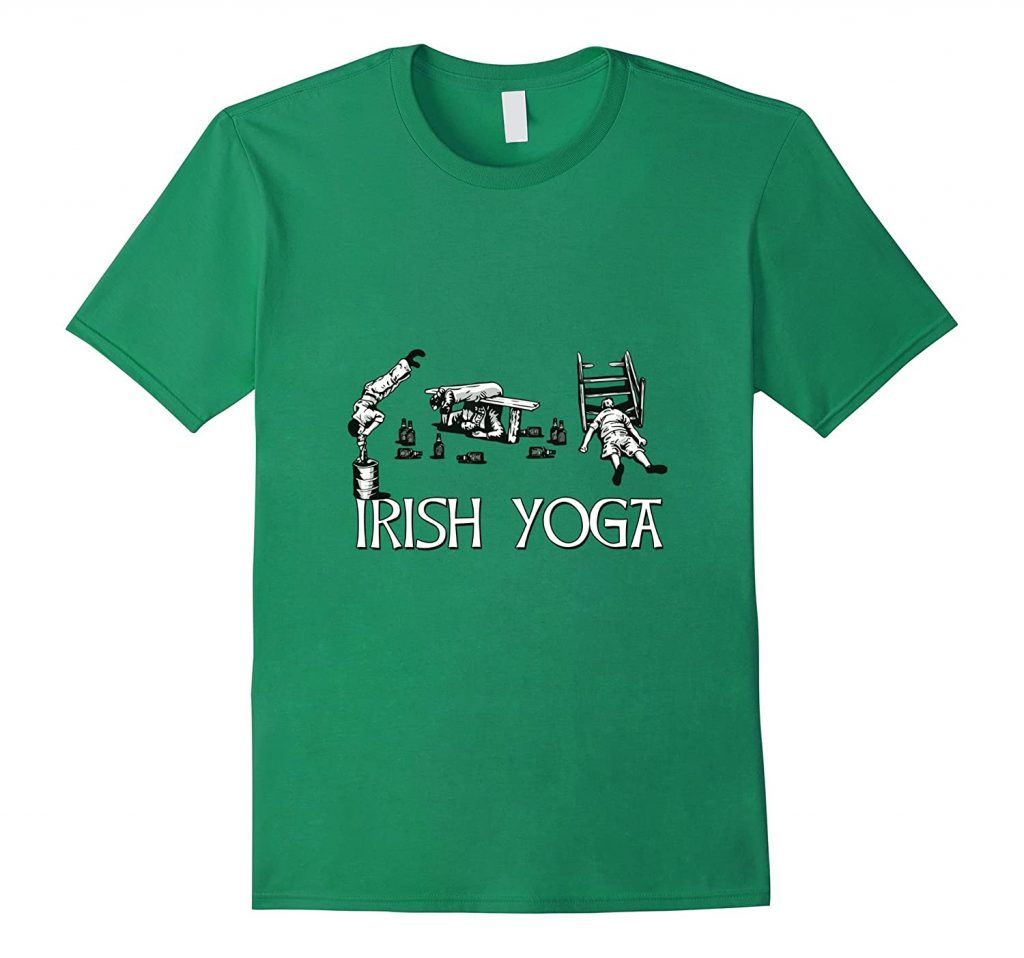 2. Visit the Guinness Storehouse:
At least one cold pint of Guinness is requirement on Paddy's day! And if it comes to it it's perfectly enjoyable while sitting alone. If you're worried about the hygiene standards of its preparation, why not head over to the Guinness Storehouse in Dublin and pour your own! If you pour it well enough you can even get a certificate as proof of your barman credentials. Then relax and enjoy at the amazing Gravity Bar, which overlooks the city.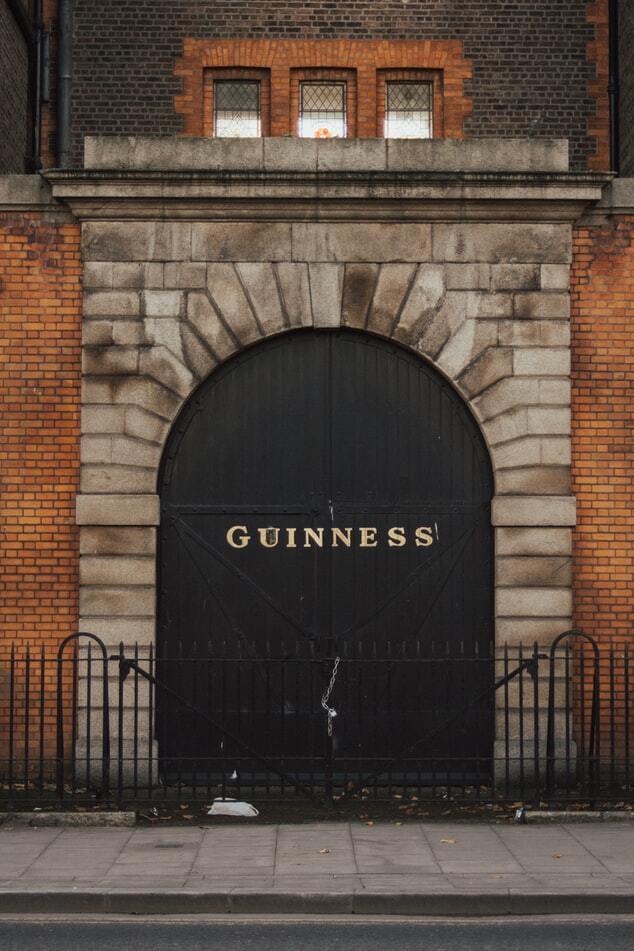 3. St Patrick's walking tour: 
Explore the city of Dublin and immerse yourself in the history of St Patrick's Day by taking a walking tour. No hands will be held! This 2 hour walking tour will take you through various ancient sites like St Patrick's Cathedral, Dublin Castle, Lamb Alley and St Patrick's Park.
Price for walking tour: Adults €17 and Students €15. You can find our more details here.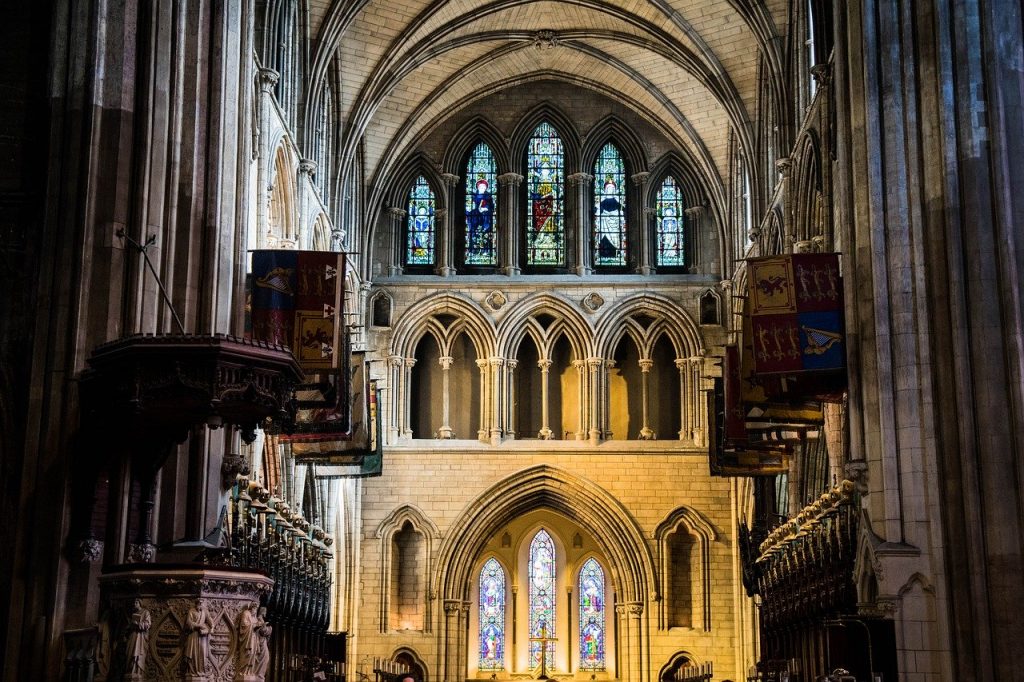 4. Temple Bar – A must visit:
If you're willing to risk a little revelry, a must visit on St Patrick's Day is Temple Bar in the city center. The history of this place goes back more than 420 years ago, when Sir William Temple and his son acquired this piece of land and built the legendary Temple bar. It may get crowded but with live music, food, drink and a beer garden, it's certainly worth popping your head in the door!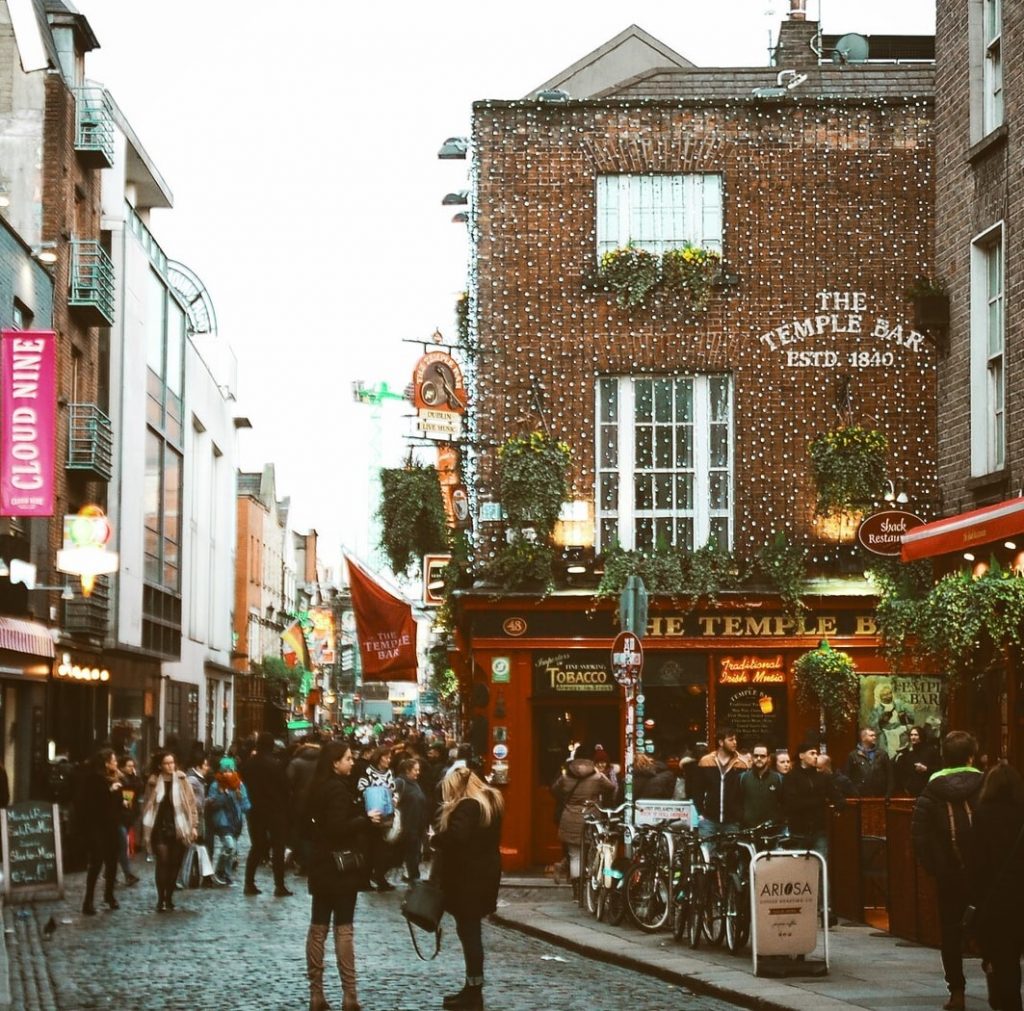 St Patrick's Day Dublin: Our recommended itinerary for the day:
With the St Patrick's Day parade cancelled we've put together an itinerary you can follow to still get the best experience from your day in Dublin.
9 am – Traditional Irish breakfast at "The Woollen Mills":
Situated in the city center, The Woollen Mills Eating House has been around for more than a century, and is the sister restaurant of The Winding Stair (mentioned below). The place takes immense pride in being quintessentially Irish and is more than just a 'House of food'. Experience a Ha'penny fry-up while overlooking the Ha'penny!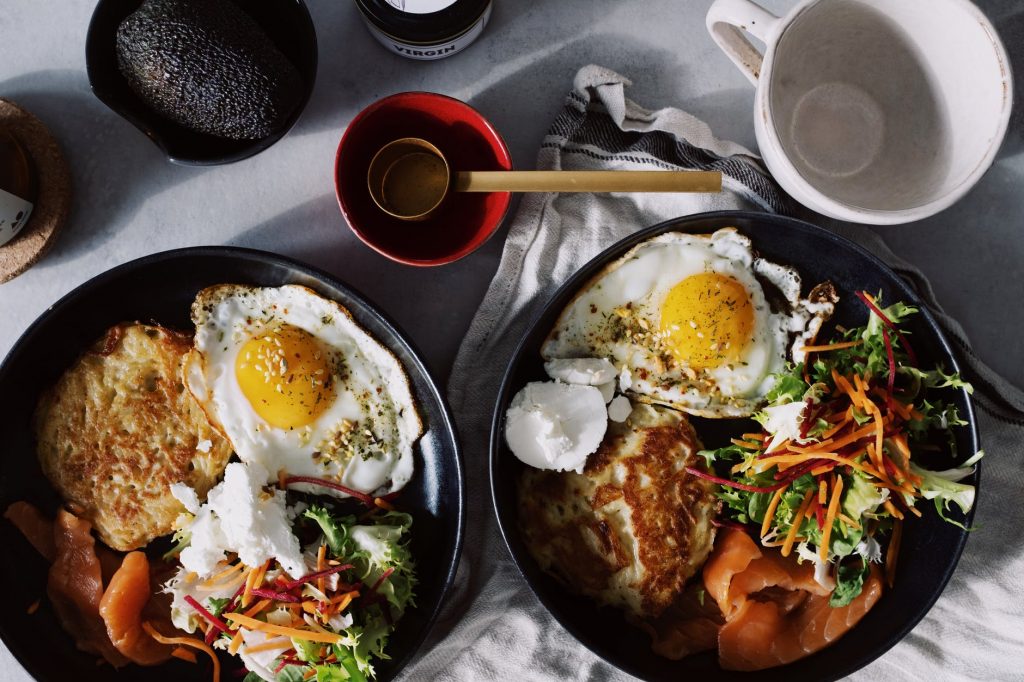 10 am – Exploring Dublin from the Spire to Stephens Green:
The Spire is a good place to start exploring the city. With no parade getting in the way you'll have all time in the world to witness the beautiful architecture, statues of Parnell Monument, Daniel O'Connell, William Smith O'Brien and many more. The General Post Office is an impressive structure with an intriguing history. You can then cross the Liffey river walking over Ha'penny bridge, which is Dublin's most photographed location. Across the street, you can cross the legendary Temple Bar to get to Trinity college – one of the most well-known universities in the world. From there you can explore the Grafton street area, which is an upmarket shopping district leading up to Stephens Green – Dublin's most famous city park.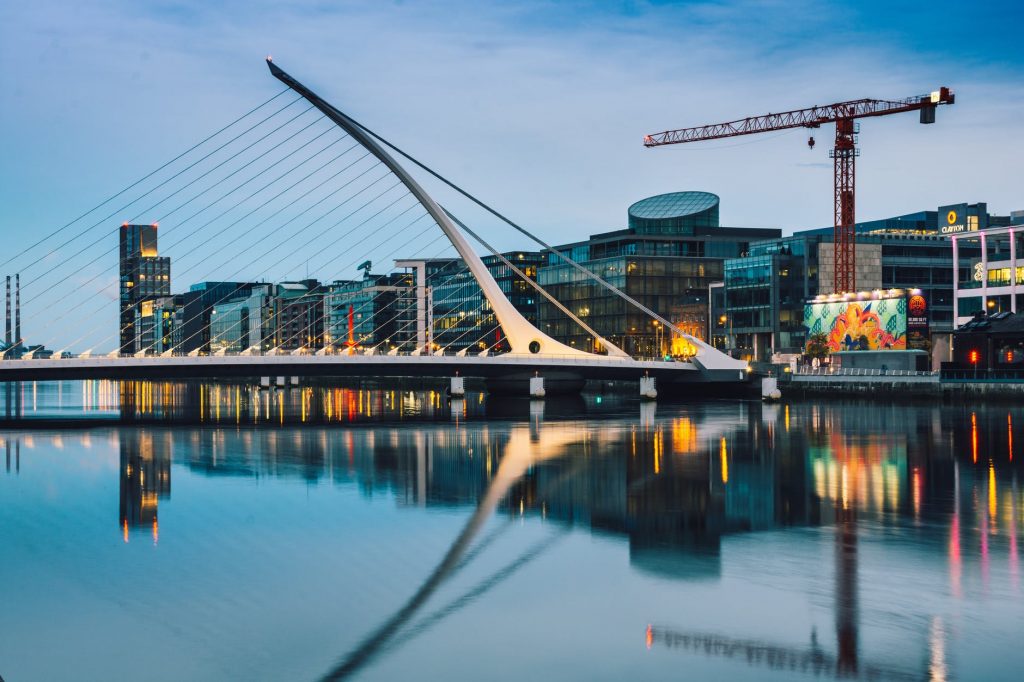 1 pm – Celtic lunch at "The Winding Stair":
The Winding Stair bookshop & cafe located in the heart of the city center got its name after the Yeats poem. It is now a famous eatery and bookshop, with traditional seasonal Irish produce. A lot of the food is also home-cooked, with all produce coming from within the island itself. A must visit place if you want to try authentic Celtic cuisine!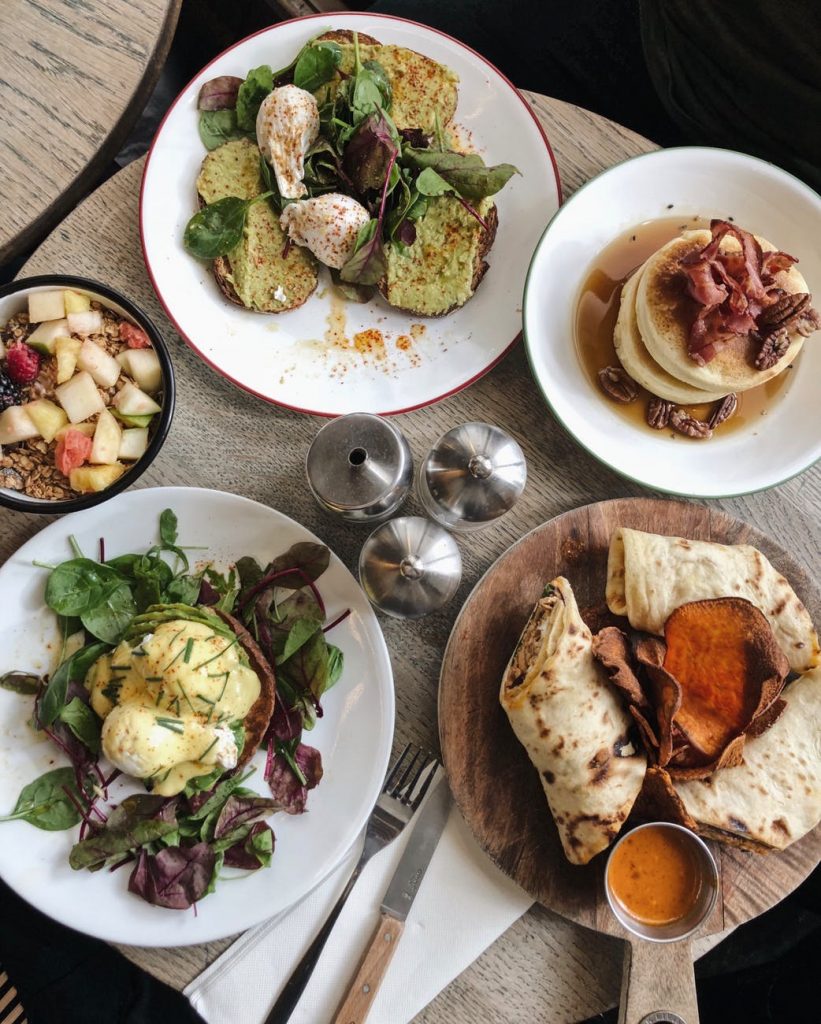 2 pm – The Long Room & Book of Kells at Trinity College:
Yes, we know what you're thinking. Is that Hogwarts? Well, sadly it isn't (but you can always pretend). This is The Long Room, one of the world's most beautiful libraries located at Trinity College in Dublin. This library houses 250,000 of Trinities oldest books, and these WILL give you the Hogwarts chills. You can also visit the Book of Kells, which is a 9th century manuscript documenting the four gospels of the life of Christ. Well worth a visit!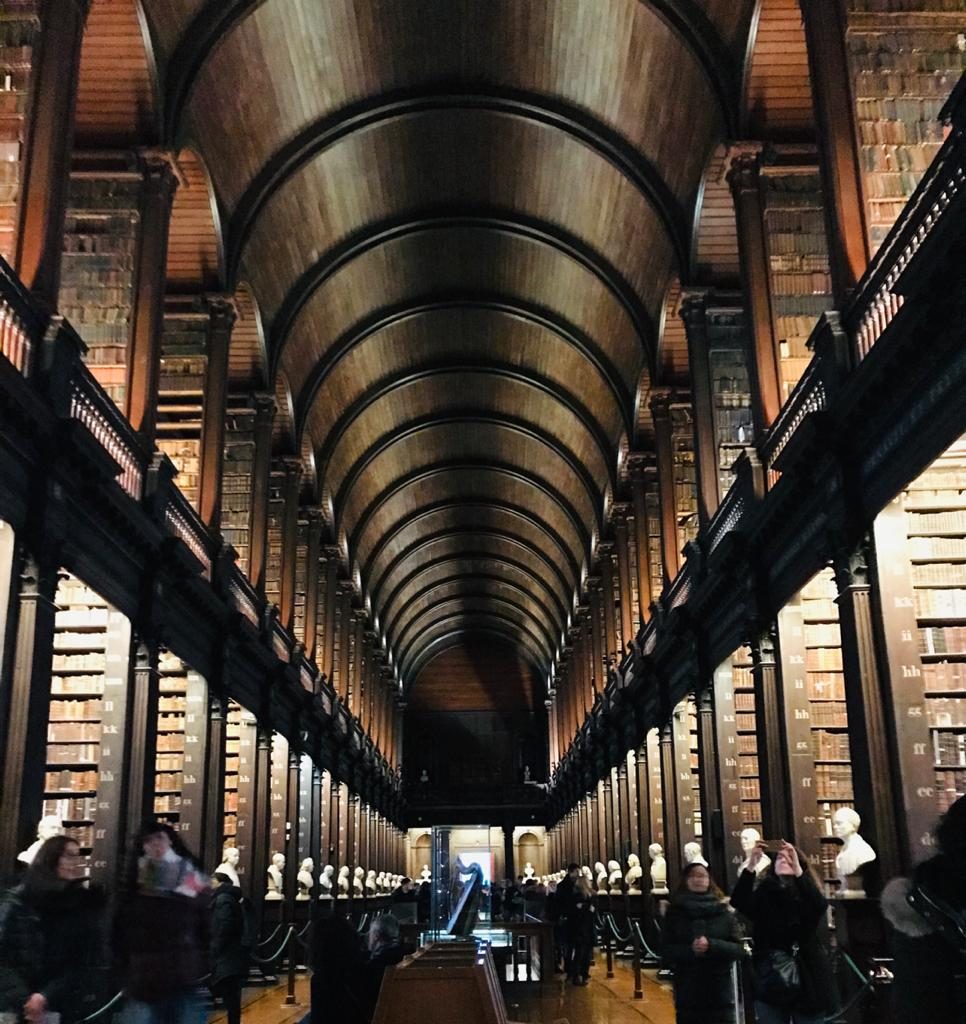 4 pm – Irish Whiskey Museum:
Now, let's not forget that the country which gave the world Guinness, also gave it Jameson whiskey. To do justice to the rich history, you must visit the Irish whiskey museum opposite Trinity college. You can take a guided tour, explore the history of Irish whiskey and finish off with a whiskey tasting experience!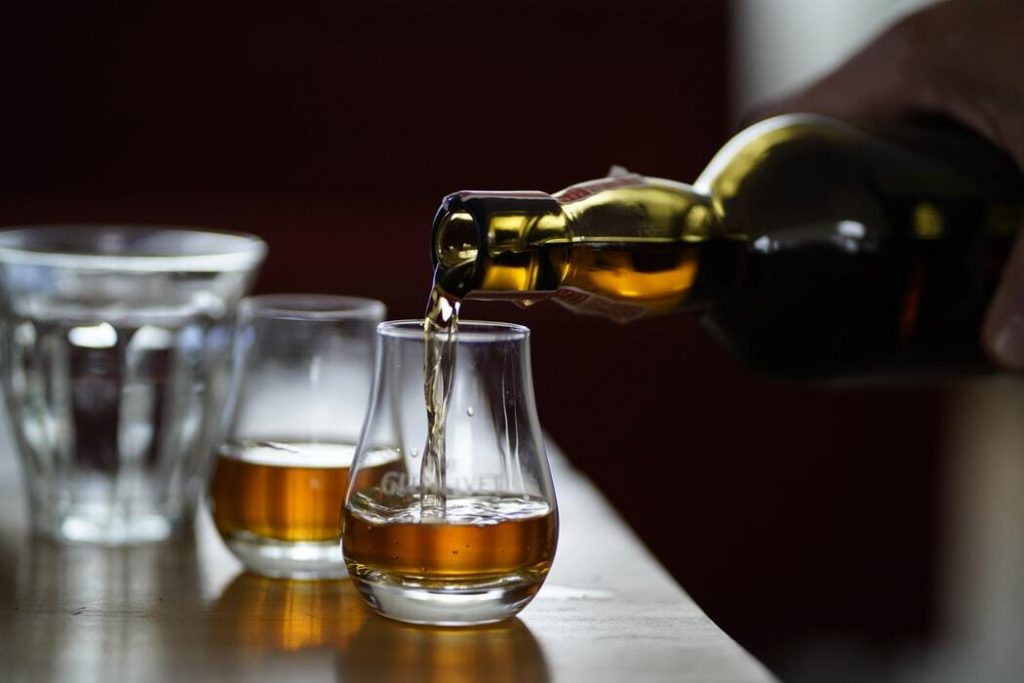 6 pm – Sunset at the Ha'penny:
Ha'penny bridge also known as the Liffey bridge is a beautiful pedestrian bridge constructed over the Liffey river. It is one of the most photographed locations in Dublin and great place to take in the sunset. The sight of the sun setting over the Liffey is a nice way to take your Paddy's Day into Paddy's Night and start to explore the pubs that you you'll find every 2 steps you take!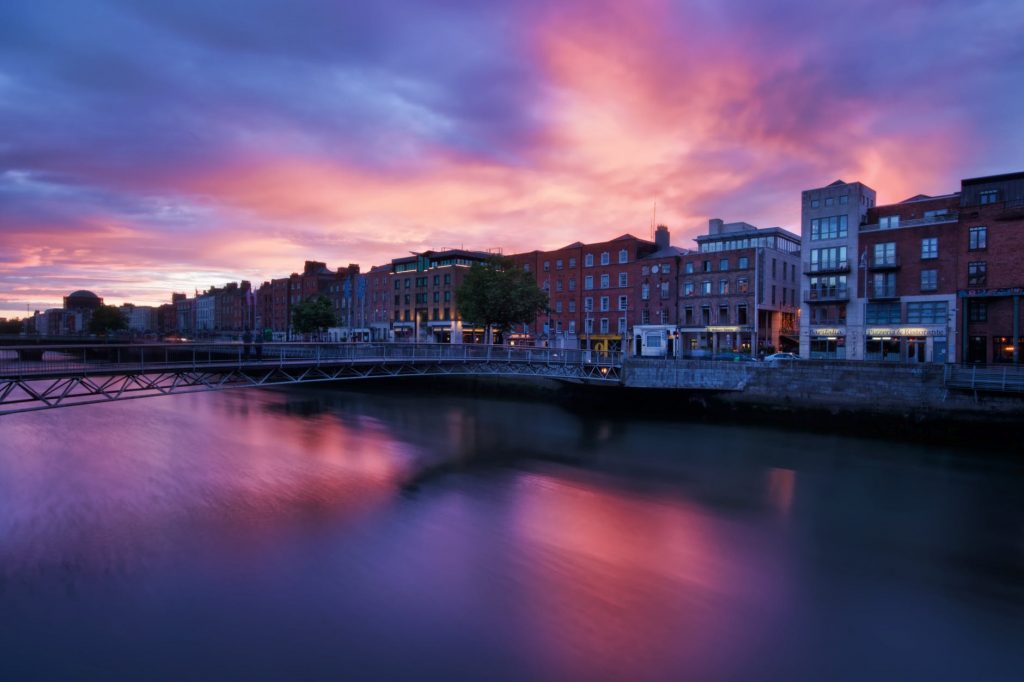 7 pm – Pub Crawls:
Time for some craic! Best idea is to play it by ear and go on a pub crawl. These pub crawls are more than just meeting great people over drinks. There are games like beer ping-pong and fip-cup. Fun!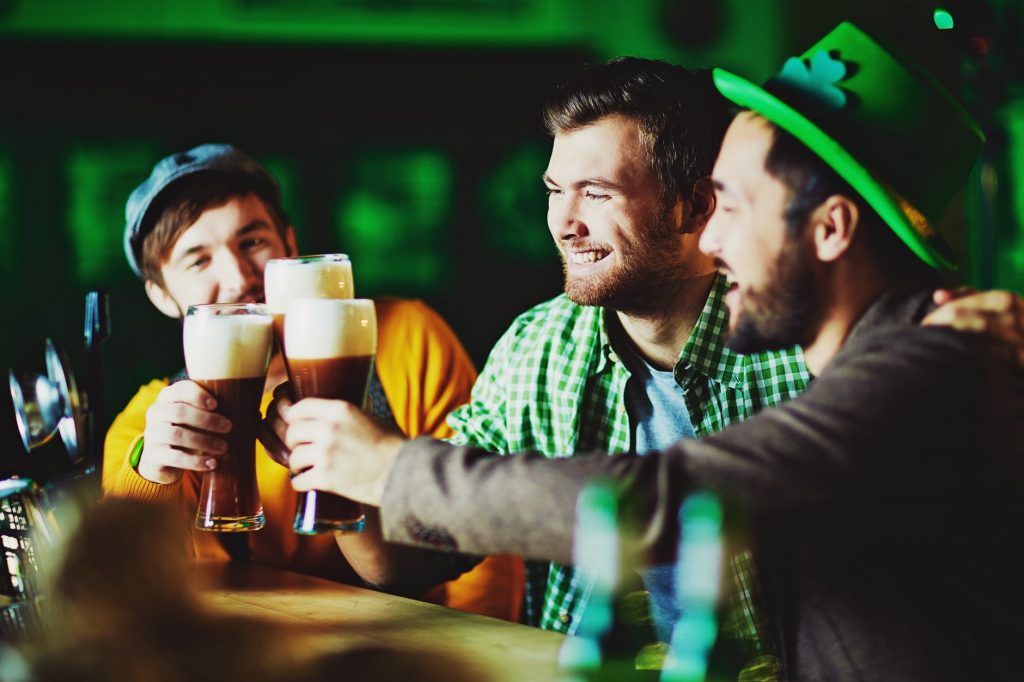 Food for thought: What is St Patrick's Day & Why is it celebrated?
St Patrick's Day is celebrated on 17th of March every year to remember St Patrick, Ireland's patron saint. Saint Patrick was kidnapped and taken to Ireland as a slave. Although he escaped, he returned and converted the Irish to Christianity. Legend also has it, that St Patrick drove snakes out of Ireland, and used the shamrock to explain the concept of the Holy Trinity. St Patrick's Day is a public holiday in the Republic of Ireland and Northern Ireland, and also widely celebrated in the United Kingdom, United States, Canada and Australia by the Irish diaspora. There are huge celebrations for St Patrick's day in Dublin and even without the usual 500,000 or so who attend the parade in Dublin  every year, you can be sure there will still lots of fun to be had in the pubs all day long!
Ameya Godse is a Digital Marketing Executive with Bubblbook Ltd.